Details of Hertford Quaker Meeting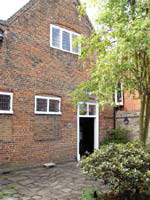 Location: Friends Meeting House, 50 Railway Street, Hertford SG14 1BA
Day of Meeting: Every Sunday
Time of Meeting: 10:30am
PLEASE NOTE: Meeting for Worship at Hertford Meeting House has been cancelled until further notice due to coronavirus precautions.
Location Map: Google Map (Opens in new window)
Correspondence Clerk: Ruth Rankin, Email: qadmin@quirkydiva.com
Lettings Contacts:
Quaker Room: Carolyn Westlake Tel: 07827 331987
Meeting House: Graham Kennard Tel: 01992 422083
Accessibility Details: Wheelchair access, accessible toilet. No hearing loop
Directions, Transport and Parking: Stations: Hertford North, 1 mile; Hertford East, ¼ mile. Free car parking on Sunday in street or in car park on Gascoyne Way, SG14 1DB.
Hertford Quaker Meeting for Worship takes place every Sunday at 10.30am, lasting for one hour. Everyone is welcome to attend. Refreshments are available after the meeting, with an opportunity to chat to members and attenders.
PLEASE NOTE: Meeting for Worship at Hertford Meeting House has been cancelled until further notice due to coronavirus precautions.
The Meeting House is adjacent to Hertford Bus Station and is within close proximity to two train stations. Parking at the car park on Gascoyne Way, SG14 1DB, is free on Sundays.
Events
Forthcoming Events
Any forthcoming events have been cancelled until further notice due to coronavirus precautions.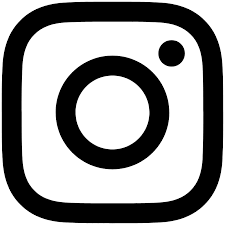 You can also follow Hertford Quakers on Instagram.
Lettings
Both the Quaker Room and the Meeting House are available for hire. Please contact Carolyn Westlake on 07827 331987 for the Quaker Room or Graham Kennard on 01992 422083 for the Meeting House or read more information here.
Open Days
Hertford Friends Meeting House is a Grade 1 Listed Building – built in 1670, it is the oldest Meeting House built by Friends that has remained in unbroken use. It is opened for the welcoming and showing round of visitors on the second Saturday of each month (10:00-12:30) from May to September inclusive. In addition the Meeting House is usually open all day on English Heritage Open Day. Refreshments are available. Dates for 2020: 11th April, 9th May, 13th June, 11th July, 8th August, 19th September (Heritage Open day).
PLEASE NOTE: 2020 opening dates are now provisional due to coronavirus precautions. This page will be updated when more information is available.
Other times and party visits (for example, school groups) by arrangement. Apply to Neil Atkins on 01992 586731 for details.
Click here to see photographs of Hertford Friends Meeting House.
Library
Hertford Meeting holds an extensive library of Quaker-orientated books, both historical and contemporary, which are available for research, for general interest – and for borrowing by those associated with Hertford Meeting.
Publications
Hertford Meeting has a number of publications for sale (all items available from Hertford Meeting; post-free in U.K., overseas postage charged):
Violet Rowe, The First Hertford Quakers (1970; decorated stiff card cover, 83 pp, £4)
Ann Taylor, A Nineteenth-Century Quaker Childhood and Other Memories (1985; pamphlet, paper cover, i+22 pp, £2. An orphaned family in Merthyr Tydfil in the 1890s, with "Quaker Meetings in Grandma's kitchen.... ...We were never allowed to say we were poor")
Derek Forbes, Fifty Years of Minutes: Hertford Friends' Meeting, 1951-2000, based on the Preparative Meeting Record (2000; pamphlet, paper cover, vi+71 pp, £3)
Adrienne and Derek Forbes, Punchinello As A Quaker (2001; pamphlet, paper cover, vi+14 pp, £2. A Neapolitan Commedia dell' Arte pastiche from the Italian of Jerocades, 1770)
Related Websites
Quakers in Britain
Information and resources.
Quaker Asylum and Refugee Network
Transition Hertford
A community-led response to the pressures of climate change, fossil fuel depletion and economic contraction.
Woodbrooke
Quaker Study Centre, offering adult education.

Green Energy
Green Energy provide the Meeting House's 100% renewable electricity and Friends who want to do the same can go to the Partners' Page and gain a favourable introductory tariff. 'Green' gas is also supplied.